UFCW Locals 919 & 371 teamed up to testify in favor of Senate Bill 938 An Act Concerning Unemployment Benefits for Striking Workers.
This bill would allow striking workers to collect unemployment after 2 weeks on strike.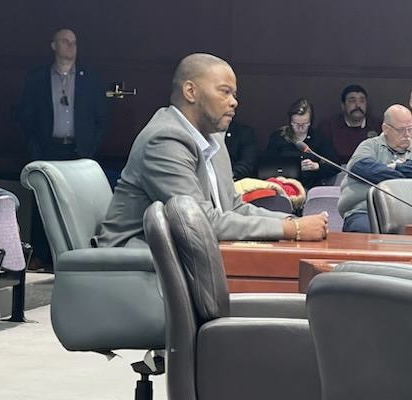 Connecticut workers who go on strike are unable to collect unemployment benefits as they are presumed to have left their jobs voluntarily. No worker makes the decision to go on strike lightly. It is an extremely difficult choice because workers risk a loss of income. They also risk the permanent loss of their jobs, especially when replacement workers hired to continue operations during the strike stay on as permanent employees. But by the time a strike vote is taken, after months, and sometimes years, of exhausting all avenues provided in the collective bargaining process, workers usually feel they have absolutely no choice. A strike may be the only option they have to resolve differences with their employer.
Senate Bill 938 is designed to avoid a labor dispute. If an employer understands that striking workers will be eligible to collect unemployment benefits after a two-week waiting period, likely resulting in a small increase to their unemployment insurance rates, they will be more likely to bargain in good faith to avoid a work stoppage altogether.
We are proud to stand with our Connecticut AFL-CIO and other unions in support of this bill.